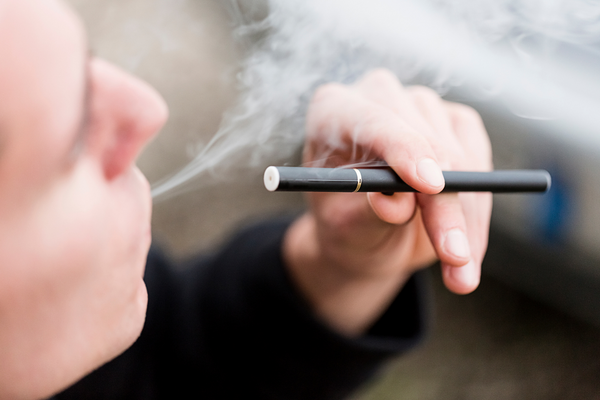 If you're new to vaping, you may wonder which type of e-cig is best for you. With so many different options on the market, it can be hard to decide which one is right for your needs. This blog post will discuss the differences between regular and disposable e-cigs and how to choose the right disposable […]
If you're new to vaping, you may wonder which type of e-cig is best for you. With so many different options on the market, it can be hard to decide which one is right for your needs. This blog post will discuss the differences between regular and disposable e-cigs and how to choose the right disposable e-cig for you.
What are disposable e-cigs, and how do they work?
What Are Disposable E-Cigs?
Disposable e-cigs are electronic cigarettes that come pre-filled with nicotine liquid heated up by an atomizer to create a vapor that can be inhaled. Unlike traditional cigarettes, these devices do not contain tobacco or other combustible materials and thus do not produce smoke or tar. The typical disposable e-cig will last for about 250 puffs before it needs to be replaced; this is equivalent to about one pack of traditional cigarettes.
How Do Disposable E-Cigs Work?
The first step in using a disposable e-cig is to remove it from its packaging and take a few short breaths on the device's mouthpiece to activate it. Once activated, the user will then be able to puff away as much as they like until the battery dies or the liquid runs out. When this happens, all that needs to be done is throw away the device and replace it with another one.
Why Are Disposable E-Cigs Becoming So Popular?
The primary reason disposable e-cigs are becoming so popular is because they offer users an easy and convenient way to enjoy nicotine without worrying about buying cartridges, recharging batteries, or refilling tanks. Additionally, many people believe that using disposable e-cigs is safer than smoking traditional cigarettes since there is no risk of inhaling smoke or tar. Finally, many people cite their affordability as a significant factor in their rising popularity; disposables can cost less than half of what is refillable.
Why would you use a disposable e-cig instead of a traditional cigarette or vape pen?
Convenience
One of the most significant advantages of disposable e-cigs is their sheer convenience. Unlike traditional cigarettes or vape pens, disposable e-cigs require no setup or maintenance. You take them out of their packaging and start vaping. And when your battery runs out, all you have to do is throw away the old one and grab another. This makes them perfect for on-the-go vaping and traveling.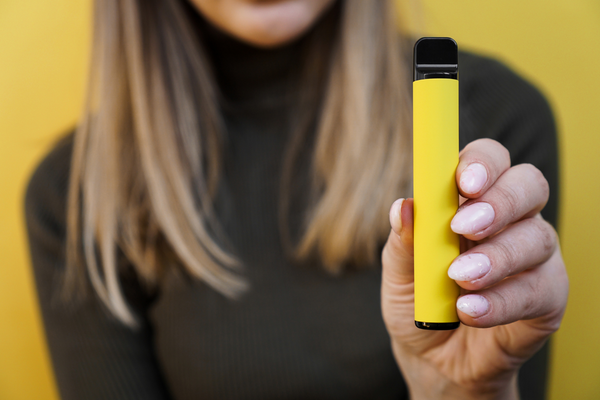 Affordability
Disposable e-cigs are also incredibly affordable compared to other vaping devices. They cost significantly less than traditional cigarettes and are much cheaper than most vape pens. Plus, since they don't require additional accessories or replacement parts, they're also easy on your wallet in the long run.
Variety
The variety of flavors available with disposable e-cigs is also hard to beat. From classic tobacco flavors to more exotic fruit and menthol blends, there's something for everyone. Some brands even offer limited-edition seasonal flavors that allow you to experiment with new tastes throughout the year!
How do you choose the right disposable e-cig for you?
Understanding Disposable E-Cigs
A disposable e-cig is a single unit that contains an atomizer, a tank, and a battery—all in one package. This makes them incredibly convenient and easy to use since all you have to do is take it out of its packaging and start vaping. Unlike regular e-cigs, they don't require assembly or maintenance and are generally less expensive than their regular counterparts.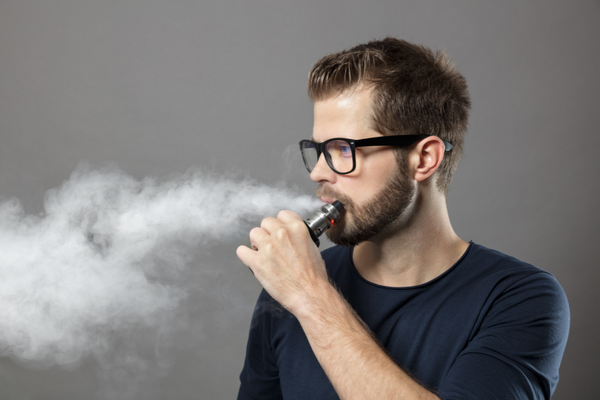 Choosing the Right Disposable E-Cig
When choosing a disposable e-cig, you must consider flavor and nicotine strength preferences. Most brands offer multiple flavors in different nicotine strengths, ranging from 0mg (no nicotine) to 24mg (the equivalent of two packs of cigarettes). Some brands also offer various battery sizes or wattages, so you can find an option that fits your vaping style. For example, if you like taking big puffs or prefer more vapor production when vaping, you may want to look for an option with higher wattage. On the other hand, if you prefer small puffs with minimal vapor production, a lower wattage option would work better for you.
It's also important to look at battery life when selecting a disposable e-cig, as some models may only last up to two hours while others could last up to three days or more, depending on usage habits. Some brands also offer rechargeable batteries that can be used multiple times before needing replacement or recharging. This can save money in the long run since recharging batteries costs much less than buying new ones all the time.
What are some of the best disposable e-cigs on the market today?
Fuggin Vapor Disposable Pod Device
Fuggin Vapor's disposable pod device is designed for convenience and ease of use. It features pre-filled pods with a wide range of nicotine strengths and flavors, making it easy to find one that suits your tastes. The long-lasting battery offers up to 500 puffs per device, giving you plenty of time to enjoy your vaping session without worrying about recharging or refilling.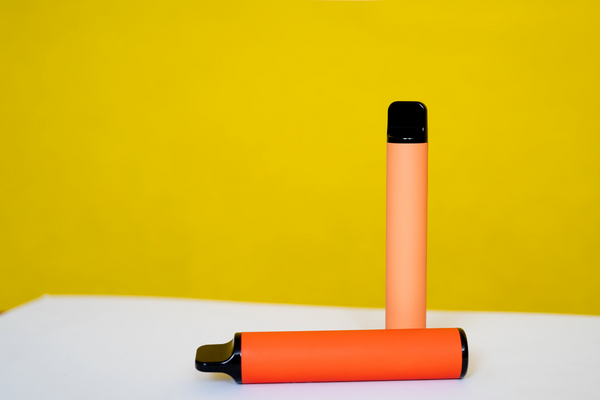 Suorin Drop Starter Kit
This starter kit from Suorin comes with everything you need to get started in vaping, including two refillable cartridges that are compatible with any Suorin e-liquid flavor. You also get an adjustable voltage battery that allows you to customize the strength of your vapor production and the lifespan of each cartridge. And since all components are easily replaceable, this starter kit makes an ideal choice if you're looking for something convenient yet durable.
Mojo Disposables
The Mojo Disposables are perfect if you want something discreet yet powerful enough for a satisfying vape experience. These devices come pre-filled with delicious flavors and high concentrations of nicotine salt, allowing you to customize your vape experience as desired while enjoying smooth draws every time. They offer up to 500 puffs per device and are especially popular among those who prefer their vapes on the go due to their lightweight design and portability.
How do you store and care for your disposable e-cig so that it lasts as long as possible?
Store in a Dry Place
The first thing you should do is make sure that you store your e-cig in a dry place. Moisture can damage the battery, so any dampness or humidity can shorten its life span. The ideal temperature range for storing your e-cig is between 0°C and 23°C (32°F and 75°F). Any temperature outside of this range can cause premature failure of the device. Also, ensure not to leave it exposed to direct sunlight for too long, as this can shorten its lifespan.
Charge Regularly
It is essential to charge your e-cig regularly to ensure that it lasts as long as possible. Most models come with an indicator light that will tell you when it needs charging - usually when the light turns red or flashes rapidly. Depending on usage levels, you should charge your device at least twice per week. Overcharging is not recommended either, as this can damage the battery and shorten its life span.
Clean Regularly
Just like any other electronic device, regular cleaning of your e-cig will help keep it functioning correctly and extend its life span. Take apart all removable parts, such as the mouthpiece and cartridge, then use a cotton swab dipped in rubbing alcohol or warm water to wipe them down. This will help remove any dirt or residue stuck on the device from use over time. Make sure all parts are arid before putting them back together again.
Conclusion:
Hopefully, we've been able to help you decide on what you want from your e-cigs. If you're looking for more information on e-cigs, browse some of our posts. We've covered all sorts of e-cig topics. And if you're interested in affordable disposable e-cigs or just not quite ready to purchase E-liquid, there's no better place than freetontech.com/. We have an extensive collection of all disposables – from cigalikes to e-pods – and we guarantee our products are 100% authentic and reliable. We also give a 30-day money-back guarantee (and even a discounted price on your next order) if they don't meet your expectations!