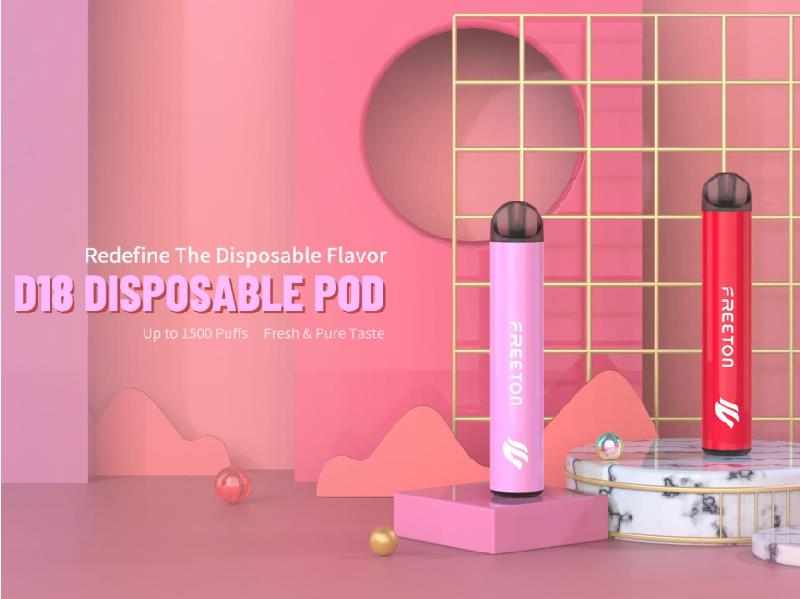 What is the difference between Freeton D18 and conventional Disposable Pod?
Freeton D18 has been very popular since its launch on the market, and many users have been giving continuous praise to D18. What is the difference between Freeton D18 and conventional Disposable Pod?
Freeton Disposable Pod D18 Design
Freeton D18 uses a classic cigar-sized design, with the realistic texture at the bottom and a LED ash end that lights up when you puff it to replicate a real cigar. Besides, Freeton D18 is equipped with UV printing appearance, which makes it full of vitality and fashion.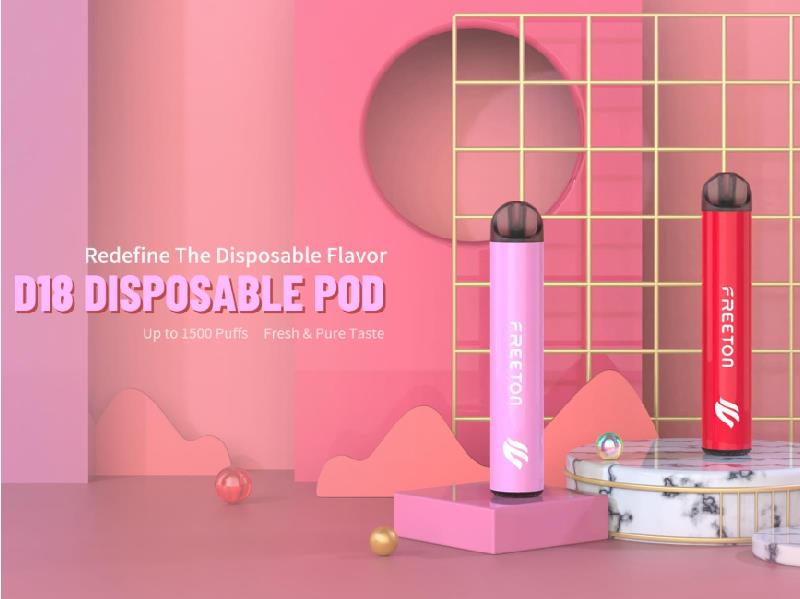 Freeton Disposable Pod D18 Material
As for materials, Freeton D18 uses food-grade 304 stainless steel and PCTG mouthpiece plus meticulous matte finish. Natural organic long-staple cotton wick is selected to best produce the sensation to a regular cigarette. Being said, materials we use guarantee safety and beauty of the product.
Freeton Disposable Pod D18 Packaging
The package box is customized with double copper paper, which is environmentally friendly and recyclable. It is of high strength and excellent water resistance. The pod set is wrapped in aluminum foil bag with silicon protection on top and bottom to prevent accidental E-juice leakage during transportation.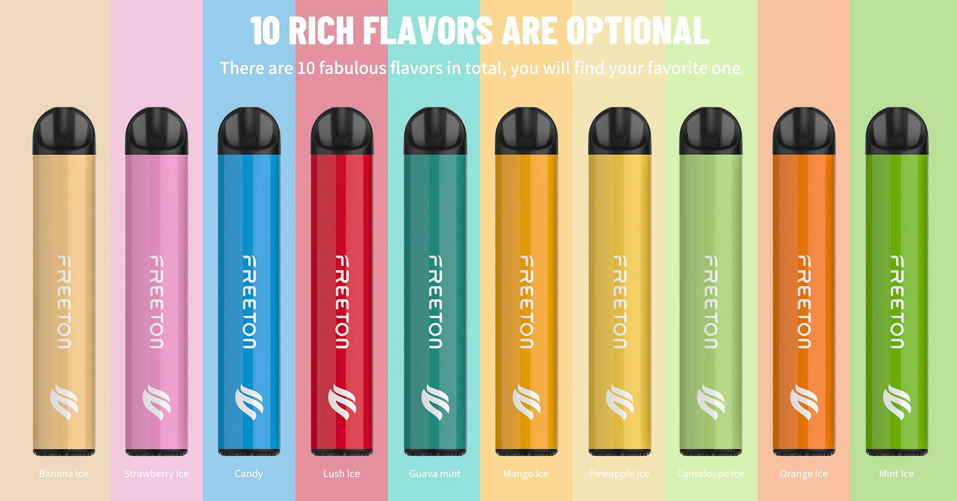 Freeton Disposable Pod D18 Taste
Having been continuously adjusting and targeting taste preference of users from different regions, Freeton D18 now presents you 10 rich flavors, that are banana ice, strawberry ice, candy, lush ice, guava mint, mango ice, pineapple ice, cantaloupe ice, orange ice and mint ice. And we will keep up on adjusting and adding new flavors based on user feedback. Freeton aims to satisfy each and everyone of our customers.
Freeton Disposable Pod D18 Battery life
Freeton D18 has an E-juice capacity of 5ml and is up to 1500 puffs. With 900mAh battery equipped, users could enjoy vaping during the whole short trip. In terms of power control, based on stringent debugging, we have optimized the battery to synchronize with the use-up of E-liquid, which causes no waste at all and avoids stink from atomizer burning.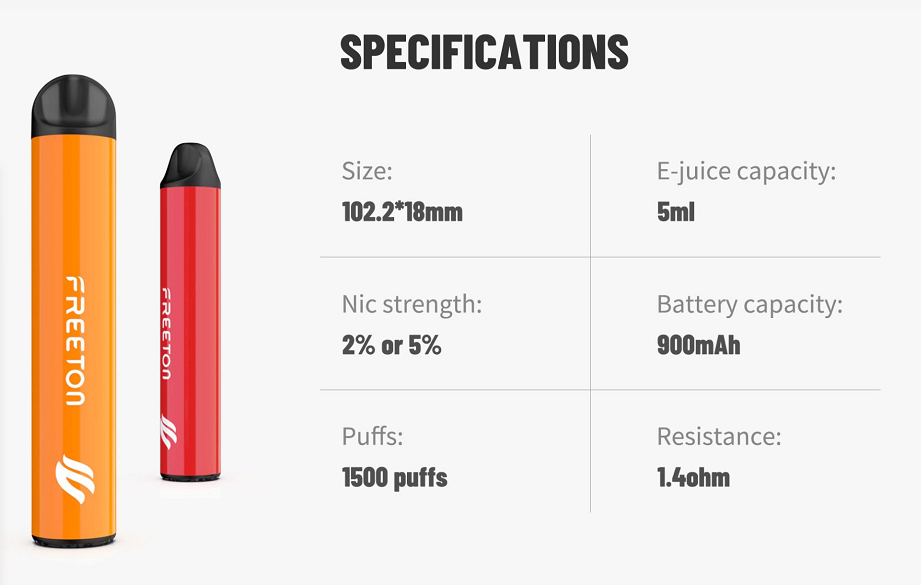 Freeton Disposable Pod D18 Use
Unlike the open pod system, disposable pods are easy to use with no need of charging or E-liquid refilling or consideration of power and resistance. All you need to do is unpacking the bag and pull out the silicon plug. Then it's all yours to use and enjoy.
Freeton Disposable Pod D18 On the palate
Taste of E-cigarette has always been criticized for its ill replicate of a regular one. Most products on the market can only produce vape, but can not taste like a real cigarette. Luckily Freeton D18 has been adjusted the structure and optimized the atomizer to taste like an authentic cigarette as much as possible.
The atomizer is a deciding factor for taste, of which the porosity plays a vital role. During 10 years of research on atomizer in Freeton laboratory, natural organic long-staple cotton was selected as the core material in the tests of atomizing efficiency, vapor safety and taste of nearly 1,000 different atomizing materials around the world. Its stable porosity and consistency enhanced the ability of oil storage and oil delivery and throat hit becomes more comfortable and smoother.
Why Freeton
Never stop innovating! Never stop optimizing! Freeton's products stand out on the market despite fierce competition. To be accepted and valued by users is what keeps Freeton moving forward, and we will launch more products to meet the needs of our users.