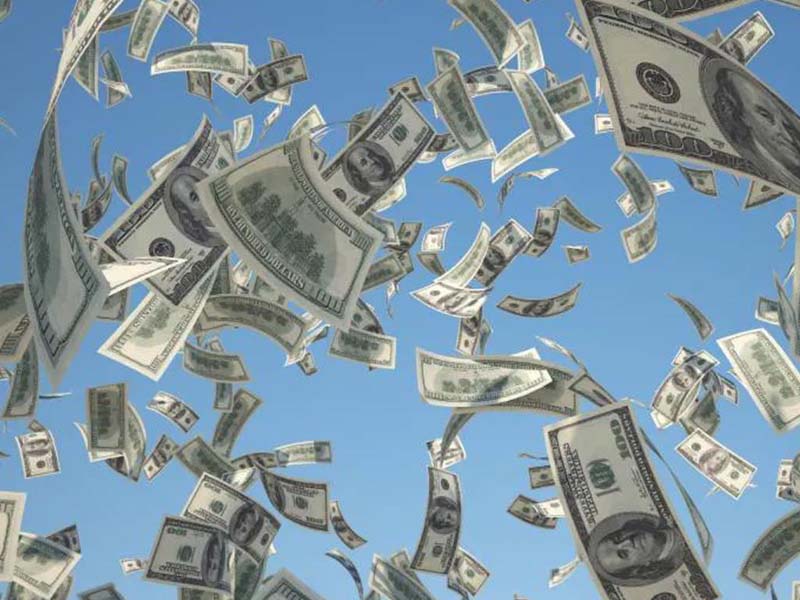 Currently, about half of U.S. states have some kind of vaping product tax, but there is no federal tax.
Congressional Democrats have introduced a bill that would impose the first federal tax on vaping products, and increase other tobacco taxes for the first time in a decade. Currently, about half of U.S. states have some kind of vaping product tax, but there is no federal tax.
The bill is supported by longtime Illinois vaping foes Senator Dick Durbin and Representative Raja Krishnamoorthi, and co-sponsored by a handful of the usual Senate vaping opponents. The Tobacco Tax Equity Act Of 2021 (S.1314) will close "loopholes that the industry has exploited to target our children" by doubling the cigarette tax and then increasing taxes on other tobacco products to bring them into "tax parity" with cigarettes, according to Durbin.
The sponsors don't explain how equalizing taxes between deadly cigarettes and low-risk products like vapes and smokeless tobacco could possibly benefit public health.
The bill is not available to review yet, but it's believed to include the same tax language as a bill introduced earlier this year by Durbin, called the Mothers and Offspring Mortality and Morbidity Awareness (MOMMA's) Act. Durbin has introduced four versions of the MOMMA's Act previously.
Taxing the harm reduction alternative the same as deadly cigarettes is not equitable. Misuse of a buzz word here. Research shows that heavy taxes on e-cigs leads to more cigarettes consumed. You're going to kill more people. https://t.co/G3c0VsJY0i— Matt Culley (@MattFromSMM) April 23, 2021
Exactly how the vaping product tax rate would be equalized with the cigarette tax rate isn't explained in the MOMMA's Act—perhaps because the authors have no idea how to calculate an equivalent. The bill orders the Treasury Department to study the issue and "issue final regulations establishing the level of tax for such product that is equivalent to the tax rate for cigarettes on an estimated per use basis." This is exactly the same language that Durbin used in the Tobacco Tax Equity Act of 2019, so presumably it will be carried over into the new edition.
The Illinois senator has introduced at least five previous Tobacco Tax Equity Act bills, including a 2017 version, when a solid Republican Congress offered no hope for passage. But that may not be the case this year. Durbin has the advantages now of Democratic majorities in both houses, a Democratic President, and several Republicans who also oppose vaping.
It's also possible that the Tobacco Tax Equity Act could be shoehorned into a larger tax or spending bill. President Biden is expected to propose multiple tax policy changes, and the vape tax could wind up buried in a big multi-purpose bill—much as the Preventing Online Sales of E-Cigarettes to Children Act that forced vaping products into the PACT Act was buried in the 5,000-page omnibus spending bill that passed last December.
Durbin and his co-sponsors are trumpeting debunked anti-vaping claims in an effort to drum up interest in their Campaign for Tobacco-Free Kids-backed tax bill.
High school smoking rate has fallen to 4.6%, according to @TobaccoFreeKids. https://t.co/5RIF0PrGc2 But Senator @RonWyden says: "Highly-addictive e-cigarettes ... provide an on-ramp for young people to start smoking tobacco cigarettes." https://t.co/9JvDkAR8Eg I don't understand.— Cliff Douglas (@cdoug) April 23, 2021
Co-sponsor Sen. Ron Wyden of Oregon, for example, says taxing e-cigarettes will prevent teen vaping from providing "an on-ramp for young people to start smoking tobacco cigarettes." But teenage smoking has dropped to its lowest levels ever as teen vaping has increased, and it may drop even further when survey results begin to fully reflect the recently passed federal Tobacco 21 law.
What is likely to happen if the federal government taxes vapes is an increase in adult smoking. Studies show that vaping products and cigarettes are economic substitutes. When e-cigarettes prices increase, so do sales of combustible cigarettes—and vice versa. To reduce cigarette smoking—the most dangerous of all nicotine products—low-risk products should be taxed at much lower rates, or not at all.
But don't expect Sen. Durbin or Rep. Krishnamoorthi—or anyone who reads Tobacco-Free Kids press releases as gospel truth—to grasp that. They just want to stick it to Big Tobacco, even though their bill won't do anything like that.