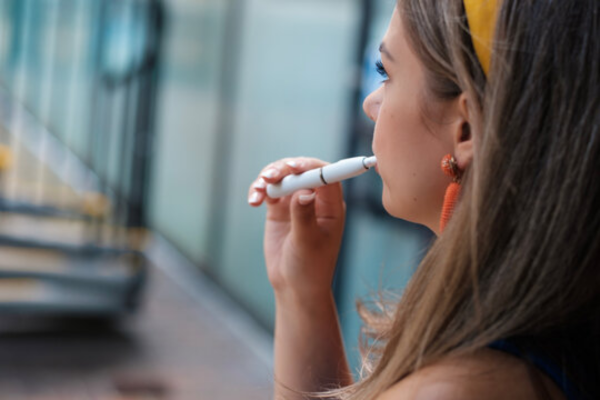 What Role Does Convenience Play in the Rising Popularity of Disposable Electronic Cigarettes?
Definition of Disposable Electronic Cigarettes: Disposable electronic cigarettes, commonly known as disposable e-cigarettes, are compact vaping devices designed for one-time use. They are pre-filled with e-liquid and come with a charged battery, eliminating the need for maintenance or refills. The popularity of these devices has surged in recent years, reshaping the smoking landscape. Growing Trend and […]
Definition of Disposable Electronic Cigarettes: Disposable electronic cigarettes, commonly known as disposable e-cigarettes, are compact vaping devices designed for one-time use. They are pre-filled with e-liquid and come with a charged battery, eliminating the need for maintenance or refills. The popularity of these devices has surged in recent years, reshaping the smoking landscape.
Growing Trend and Widespread Adoption: The rise of disposable e-cigarettes can be attributed to their simplicity and convenience. Vapers, both beginners and experienced users, have embraced these devices due to their hassle-free nature. As the trend gains momentum, understanding the factors driving this adoption is essential.
Convenience as a Key Factor in Adoption
Influence of Convenience on Consumer Choices: Convenience stands as a paramount factor influencing consumer choices in the realm of disposable e-cigarettes. Users are drawn to the straightforward design and user-friendly experience offered by disposables. The absence of buttons or settings simplifies the vaping process, making it accessible to a broad audience. Additionally, the ease of use appeals to those looking for a convenient nicotine delivery method without the complexities associated with other vaping devices.
Ease of Use, Portability, and Disposability: The convenience of disposable e-cigarettes lies in their ease of use. Users can simply draw on the device to activate it, replicating the sensation of smoking traditional cigarettes. Portability is another crucial aspect; these devices are lightweight and pocket-sized, allowing users to carry them effortlessly. Moreover, disposability eliminates the need for maintenance or cleaning, providing users with a hassle-free experience from start to finish.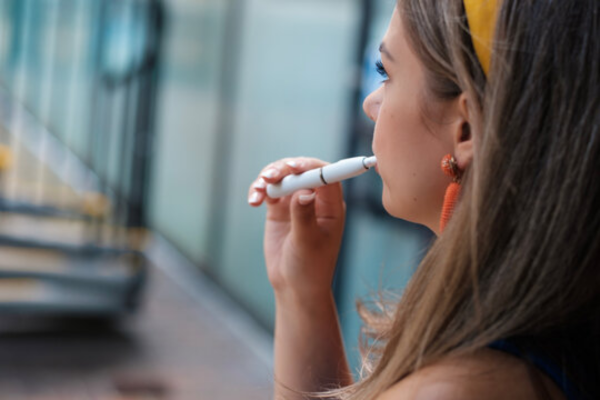 Comparison with Traditional Cigarettes and Rechargeable E-Cigarettes
Contrast with Traditional Cigarettes: Disposable electronic cigarettes present a stark contrast to traditional cigarettes in several aspects. Firstly, disposables eliminate the need for combustion, meaning no smoke, ash, or lingering odor. This makes them a cleaner and more environmentally friendly option. Additionally, disposable e-cigarettes do not require matches or lighters, offering a hassle-free ignition process. The absence of harmful tar and chemicals found in traditional cigarettes contributes to the appeal of disposables among health-conscious individuals. Disposables also lack the social stigma associated with smoking, allowing users to enjoy nicotine without the negative judgments often encountered by traditional smokers.
Comparison with Rechargeable E-Cigarettes: When compared to rechargeable e-cigarettes, disposables stand out due to their sheer simplicity and convenience. Rechargeable devices demand regular maintenance, including cleaning, changing coils, and refilling e-liquid. This maintenance can be daunting for beginners and inconvenient for those seeking a hassle-free experience. Disposable e-cigarettes, on the other hand, require no upkeep. Users do not need to worry about charging batteries, replacing parts, or dealing with messy refills. The plug-and-play nature of disposables ensures that users can start vaping immediately without any setup or technical knowledge, making them exceptionally beginner-friendly.
Maintenance, Charging, and Refilling Aspects: Rechargeable e-cigarettes necessitate careful maintenance to ensure optimal performance. Regular cleaning of coils and tanks is required to prevent flavor contamination and maintain vapor production. Furthermore, rechargeable devices rely on rechargeable batteries, demanding consistent charging. For heavy users, this can result in downtime while waiting for the device to charge. Refilling e-liquid can be messy and inconvenient, especially when on the move. Disposables, in contrast, offer a completely hassle-free experience. There is no maintenance, no charging, and no refilling. Users simply vape until the e-liquid is depleted, then dispose of the device responsibly, and switch to a new one.
User Experience and Accessibility: Disposable e-cigarettes provide a consistent and predictable experience with each use. Unlike rechargeable devices that might suffer from diminishing battery life or declining performance over time, disposables offer a reliable vaping experience from the first puff to the last. Their accessibility is unmatched; they are available in convenience stores, gas stations, and online platforms, ensuring users can obtain them easily. This availability ensures that users do not face interruptions in their vaping experience, further enhancing the overall convenience and accessibility of disposable electronic cigarettes.
Social and Public Settings
Convenience in Social Environments: Disposable e-cigarettes offer unparalleled convenience in social settings. Their discreet design allows users to vape without drawing unnecessary attention. Unlike larger vaping devices, disposables do not emit dense clouds of vapor, making them socially acceptable in various environments. The ease of carrying disposable e-cigarettes enables users to enjoy a quick nicotine fix discreetly, enhancing their overall convenience.
Cost-Effectiveness and Affordability
Affordability of Disposable E-Cigarettes: Affordability plays a significant role in the convenience of disposable e-cigarettes. These devices are often more budget-friendly than traditional cigarettes and rechargeable e-cigarettes. With no additional costs for maintenance or accessories, users find disposable options economically attractive. The lower price point, coupled with the hassle-free experience, makes disposables an appealing choice for cost-conscious consumers.
Cost-Related Factors Enhancing Convenience: Disposable e-cigarettes offer a straightforward pricing structure. Users pay for the device, and everything they need is included, eliminating the confusion often associated with purchasing separate components for rechargeable devices. This transparency simplifies the buying process, contributing to the overall convenience and user satisfaction.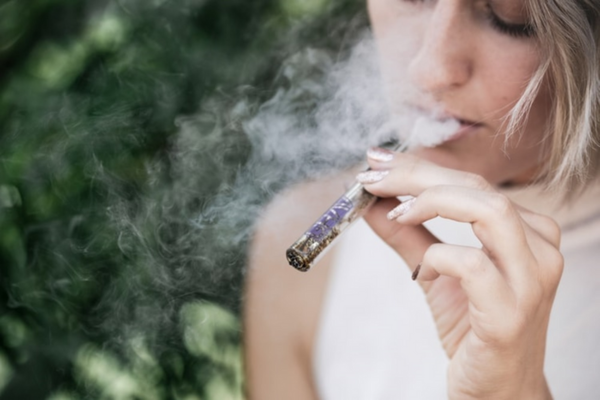 Conclusion and Future Outlook
Summary of Key Points: In conclusion, the rising popularity of disposable electronic cigarettes can be attributed to their unmatched convenience, simplicity, and accessibility. These devices have revolutionized the way people approach vaping, providing a hassle-free alternative to both traditional cigarettes and rechargeable e-cigarettes. The plug-and-play nature of disposables, coupled with their lack of maintenance requirements and straightforward operation, appeals to a broad spectrum of users. Their convenience is not limited to beginners; experienced vapers also appreciate disposables as convenient backup devices and travel companions.
Reflection on Future Trends: Looking into the future, the disposable e-cigarette industry is poised for continuous growth and innovation. Manufacturers are expected to focus on enhancing flavors, exploring new e-liquid formulations, and refining the device's ergonomic designs. Additionally, advancements in eco-friendly materials and recyclable components are anticipated, aligning with the global trend towards sustainability. Furthermore, the integration of smart technology, such as Bluetooth connectivity and app-based control, could enhance user experience and customization options.
User Education and Regulation: As the industry evolves, user education will play a pivotal role. Informing consumers about responsible disposal methods, recycling options, and the environmental impact of e-waste will become increasingly important. Regulatory bodies are also likely to play a significant role in ensuring product safety and environmental sustainability. Stricter regulations regarding materials used in disposables and their impact on the environment could drive manufacturers to adopt greener practices, promoting a more sustainable vaping culture.
Continuous Adaptation and Consumer Needs: The success of disposable electronic cigarettes in the market will depend on the industry's ability to adapt to changing consumer needs and preferences. Understanding user demands, such as specific flavor profiles, nicotine strengths, and device ergonomics, will be crucial. Manufacturers that can cater to these evolving preferences while maintaining the core convenience factor are likely to thrive in the competitive landscape.
Conclusion: In conclusion, the convenience of disposable electronic cigarettes has positioned them as a dominant force in the vaping industry. Their hassle-free nature, coupled with advancements in flavor variety and device design, ensures their appeal to a wide audience. As the industry moves forward, a balance between innovation, user education, and environmental responsibility will be key. The future of disposable e-cigarettes is not only convenient but also sustainable and user-focused, promising an exciting journey for both manufacturers and consumers in the years to come.