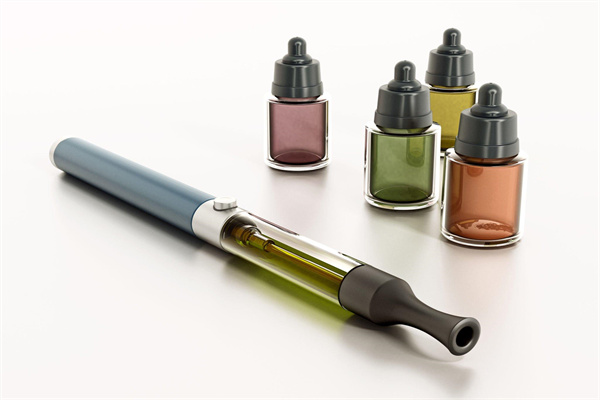 What is vaping Vaping has become increasingly popular in recent years, with many people turning to it to relax, reduce stress, and even quit smoking. But what exactly is vaping? In this blog post, wwe'lllook at the basics of vaping and explore what is in a vape. At its most basic level, vaping involves inhaling […]
What is vaping
Vaping has become increasingly popular in recent years, with many people turning to it to relax, reduce stress, and even quit smoking. But what exactly is vaping? In this blog post, wwe'lllook at the basics of vaping and explore what is in a vape.
At its most basic level, vaping involves inhaling vapor produced by an electronic device that heats liquid containing nicotine and other chemicals. This vapor can be flavored, making it more enjoyable than smoking traditional cigarettes. Vapes come in all shapes and sizes, from small handheld devices like the Juul to larger desktop models.
When you vape, yyou'reinhaling a mixture of propylene glycol (PG) and vegetable glycerin (VG). PG is odorless and tasteless, while VG has a sweet taste and thick consistency, resulting in more enormous vapor clouds when you exhale. The ratio of PG to VG depends on the device you're using; some devices work best with higher percentages of PG, while others work better with higher rates of VG. Nicotine is also added to your e-juice—the liquid used for vaping—at different levels depending on how much nicotine you want or need.
In addition to PG/VG mixtures and nicotine, vape juice typically contains food-grade flavoring agents such as natural or artificial flavors, depending on the uuser'spreference. Some vape juices contain natural terpenes, giving them flavor profiles such as mint or citrus.
When combined, these ingredients create an aerosolized liquid which is then heated up into vapor when inhaled through the ddevice'satomizer coils - which are also made up of metal wires like nichrome or kanthal - thus allowing users to enjoy their puff with rich flavor notes that their favorite e-liquid brands have carefully selected.
Overall, vaping is a way for people who are trying to quit smoking or just want an alternative form of relaxation without the risks associated with traditional cigarettes. Many different types of devices on the market today offer additional vapor production capabilities and flavor profiles, so there's something for everyone when it comes to vaping!
The history of vaping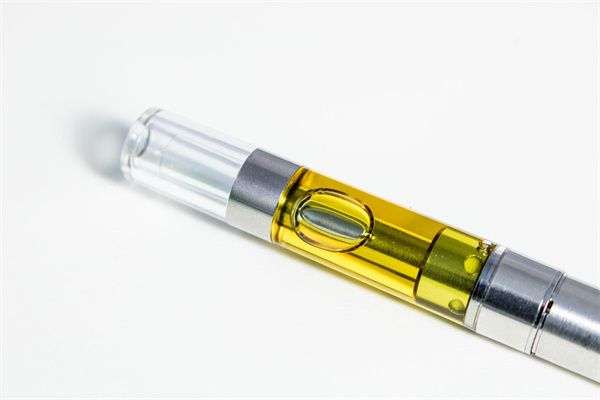 Since it entered the market in 2003, vaping has become a popular alternative to smoking traditional cigarettes. Vaping devices, also known as e-cigarettes, e-hookahs, and vape pens, have been used to deliver nicotine and other substances through an aerosol since then. But many people still ddon'tknow how it works or what is in a vape.
Vaping technology uses liquid cartridges that combine propylene glycol, vegetable glycerin, flavoring compounds, and nicotine or other substances. When the device is activated by inhaling or pressing a button, the liquid cartridge is heated up, producing an aerosol vapor that can be inhaled. This vapor contains nicotine if present in the cartridge or added as an additional substance by users.
The history of vaping goes back to 1963 when Herbert A. Gilbert filed for a patent for his design of a smokeless non-tobacco cigarette that would allow users to inhale flavored air instead of smoke from burning tobacco products. Although the patent was granted in 1965, this invention never made it to market for several reasons, including a lack of public interest and resistance from tobacco companies at that time.
In 2003, Chinese pharmacy Hon Lik revolutionized the vaping industry with the release of the Ruyan electronic cigarette – the first commercial electronic cigarette device on the market that utilized his patented atomizing technology, which heats the liquid solution into an inhalable aerosol vapor. Since then, vaping has proliferated into a multi-billion dollar industry with thousands of devices available worldwide.
Today there are many different types of vaping devices on the market ranging from disposables to advanced mods with multiple settings for customizing your experience. The most popular type is pod mod systems which utilize pre-filled cartridges containing specific flavor combinations and nicotine strength levels depending on user preferences. These cartridges are often referred to as "ods" hence the name pod mod system - and they are easy to install onto your device and replace once finished consuming them, making them ideal for novice users and experienced vapers alike.
As you can see, there's a rich history behind vaping technology that spans over half a century until the modern-day devices we use today! Whether yyou'rejust starting out or are already familiar with this lifestyle trend, make sure you understand what's inside every cartridge before you start using them – otherwise, you may risk exposing yourself to harmful chemicals!
How does vaping work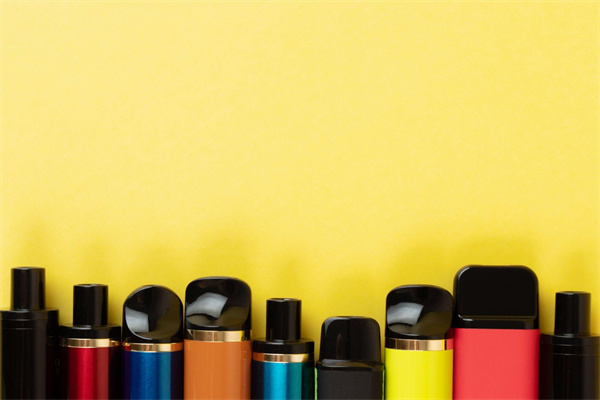 Vaping is an increasingly popular activity in many parts of the world. Many people are curious about how vaping works and what it entails. In this blog post, wwe'lltake a look at the mechanics behind vaping and explain what is inside a typical vaporizer.
Essentially, vaping involves heating up a liquid-filled cartridge or tank to produce inhalable vapor. This process is similar to that used to create smoke in traditional cigarettes, but without burning tobacco and making tar and other toxic chemicals.
So what's in these cartridges? Most commonly, they contain e-liquid – liquified nicotine blended with propylene glycol and glycerin and flavoring agents such as vanilla, strawberry, coffee, or chocolate. Some users also customize their e-liquids by mixing different flavors.
Once the e-liquid is heated by the vape device (which either uses conduction or convection heating), it creates a vapor thatcan then be inhaled through a mouthpiece on the device. This vapor contains nicotine and flavorings from the e-liquid for an enjoyable experience.
The devices come in all shapes and sizes, including pens, boxes, tubes, and closed systems devices such as Juul pods. These cigalikes resemble traditional cigarettes, refillable open system tanks with user-replaceable coils and batteries, etc. However, no matter what kind of device you use, they all work on the same principle of heating up e-liquid to produce inhalable vapor.
There are many reasons why people prefer vaping over smoking traditional cigarettes, such as lower cost (especially long-term) since there are no butt ends to dispose of every few minutes; fewer toxins being inhaled due to not having any combustion, better flavor customization; no secondhand smoke; a more accessible way to dose nicotine strength; more convenient for indoors/public places since there's odor produced - to name a few!
Overall, vaping has become an increasingly popular activity among smokers looking for an alternative way of getting their nicotine fixes without suffering from all the health risks associated with traditional cigarettes. Understanding how it works is critical to know why so many people have taken up this hobby - hopefully, this article has given you some insight into that!
The benefits of vaping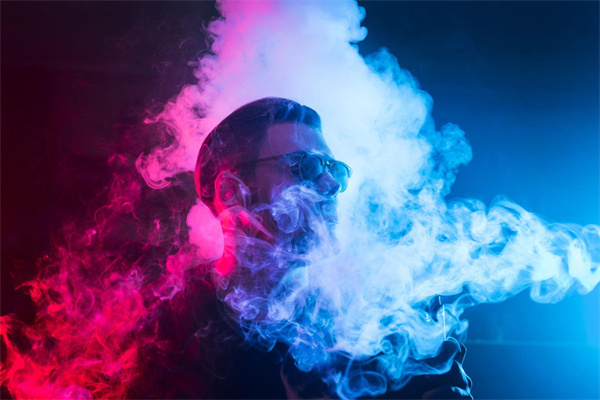 Vaping has become increasingly popular in recent years, as it is seen as a healthier alternative to smoking cigarettes. Vaping is the act of inhaling and exhaling vapor produced by an electronic device called an e-cigarette or vaporizer. Many people are turning to vaping for various health benefits, such as improved lung capacity, reduced risk of cancer, and a more robust immune system. But what exactly is in a vape?
Vape juice usually consists of four main ingredients: propylene glycol (PG), vegetable glycerin (VG), flavorings, and nicotine. When heated, PG and VG are odorless liquids that produce a cloud of smoke. Spices are added to give each vape juice its unique flavor. Nicotine can be added depending on the uuser'spreference. The amount of nicotine in each vape juice varies, so iit'simportant to read the label before purchasing.
There are several potential health benefits associated with vaping compared to smoking cigarettes. For starters, because vaping involves combustion, you don't have to worry about inhaling toxic fumes like traditional cigarettes. Additionally, you can choose the strength of your nicotine level, which allows you to gradually reduce your intake if you're trying to quit smoking altogether. Vaping also delivers more nicotine per puff than combustible cigarettes, which helps satisfy cravings faster without taking multiple breaths in a row like one would with a cigarette. Plus, since no secondhand smoke is created from vaping, users don't have to worry about exposing their loved ones to harmful chemicals or putting them at risk for developing illnesses related to secondhand smoke exposure.
Finally, another benefit of vaping is that it smells much better than traditional cigarettes since there iisn'tany tar or other carcinogens created during use. This makes it easier for those using vape devices around non-smokers since they wwon'tget overwhelmed by the smell as they would be with a cigarette smoker nearby.
Overall, while there are many potential benefits associated with vaping compared to smoking traditional combustible cigarettes, iit'simportant for users to be aware of all potential risks and side effects that come along with any nicotine product use before they begin using them regularly — particularly if they plan on introducing children or teenagers into their household who could be exposed unknowingly or accidentally handle these products themselves due their curiosity regarding their parent's new habit.
The risks of vaping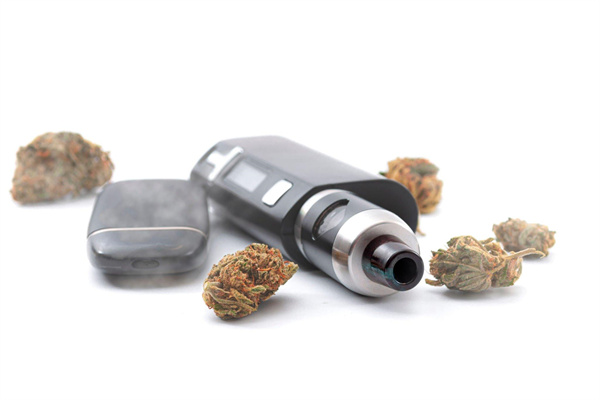 Vaping has become incredibly popular in recent years, and while many people tout its potential benefits, there are some risks associated with vaping that must be taken into consideration. To fully understand the risks associated with vaping, iit'simportant to know what is in a vape.
When someone vapes, they inhale vapor created by heating a liquid solution known as e-liquid or e-juice. This e-liquid contains varying nicotine levels, propylene glycol (PG), and vegetable glycerin (VG) depending on the product. These two ingredients make up the base of most vape juice products and provide a variety of flavors. Additionally, many vape juices contain other chemicals such as vegetable oil, coconut oil, terpenes, and food coloring.
One of the main concerns about vaping is the presence of nicotine. Nicotine can cause an increase in blood pressure and heart rate, leading to shortness of breath and dizziness. It can also damage brain development for younger users and lead to addiction. According to some studies, nicotine exposure may increase your risk of developing certain types of cancer.
In terms of PG and VG, they have been deemed safe by organizations like the U.S Food & Drug Administration but there is still some uncertainty regarding their long-term effects when inhaled directly into your lungs over time. Some studies suggest that prolonged exposure to large amounts of PG may cause damage to lung tissues, In contrast, others have found no link between PG/VG exposure and respiratory problems or other health concerns related to vaping.
All in all, iit'simportant that you understand what is in a vape before you decide whether or not it is right for you. Do research into the potential risks associated with specific products before use so you can make an educated decision about your health moving forward.
Who should not vape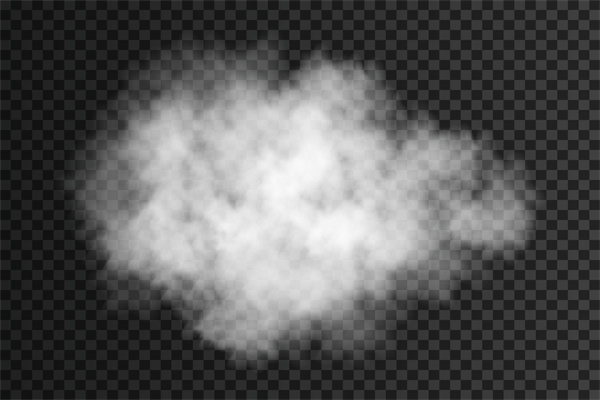 It is no secret that vaping has become increasingly popular over the past decade. As more people are turning to this form of nicotine delivery, it is important to examine who should and should not vape. Vaping involves inhaling vaporized liquid from an electronic device, such as an e-cigarette or vape pen. This vapor contains various chemicals, including propylene glycol and vegetable glycerin, flavoring agents, and other additives. Nicotine may also be present depending on the type of vaping product used.
So who should not vape? Vaping is not recommended for children and teenagers under the age of 18. The nicotine in vaping products can lead to addiction, so even those over 18 should use caution. People with respiratory diseases or asthma should avoid vaping as vapor can irritate their lungs or worsen existing symptoms. Pregnant women should also avoid vaping due to the potential risks to their developing bbaby'shealth. Finally, people with heart disease or high blood pressure may find that nicotine worsens their condition and should not vape.
In addition to understanding who should not vape, it is essential to know what is in a typical vaping product to make an informed decision about its use. The main ingredients include propylene glycol, vegetable glycerin, flavoring agents, and water. Some products may also contain nicotine or other additives, such as vitamin E acetate or diacetyl, which have been linked to lung disease when heated and inhaled into the lungs through vaping devices.
When considering whether someone should vape, always assume the potential risks and benefits of using a particular product before deciding. Many resources provide detailed information on the ingredients found in various vape products so users can make informed decisions about what they decide to take into their bodies through inhalation. It is also essential for vapers to know how much nicotine they consume each time they use a device, as too much nicotine can lead to adverse effects such as nausea or dizziness. Finally, following instructions specified on product packaging, such as keeping out of reach of children, will help ensure safety while using e-cigarettes or any other vaping device.