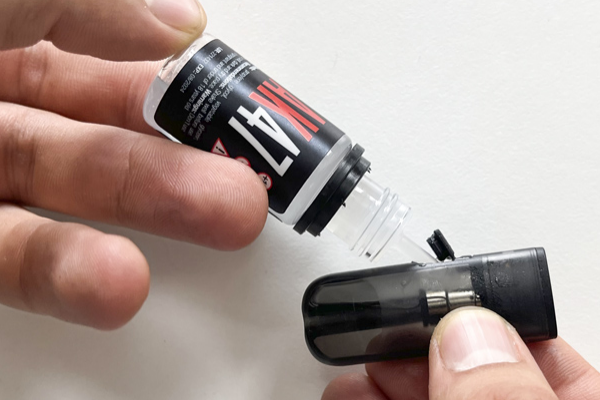 Exploring the Convenience of Using Disposable Pods for Vaping Vaping has rapidly grown in popularity as an alternative to traditional smoking, and with this surge, various vaping devices have flooded the market. One such innovation that has gained widespread attention is disposable pods. These small, compact devices offer a hassle-free and user-friendly vaping experience, making […]
Exploring the Convenience of Using Disposable Pods for Vaping
Vaping has rapidly grown in popularity as an alternative to traditional smoking, and with this surge, various vaping devices have flooded the market. One such innovation that has gained widespread attention is disposable pods. These small, compact devices offer a hassle-free and user-friendly vaping experience, making them an attractive option for both new and experienced vapers.
The purpose of this guide is to assess the practicality and ease of using disposable pods as a convenient vaping solution. We will delve into their characteristics, convenience factors, portability, and cost-effectiveness. Additionally, we will examine user satisfaction and the environmental implications associated with disposable pods. By the end of this guide, readers will have a comprehensive view of the suitability of disposable pods for vapers seeking a user-friendly and seamless vaping experience.
Understanding Disposable Pods
Disposable pods are compact vaping devices that come pre-filled with e-liquid and an integrated coil system. They are designed for single-use and do not require any refilling or coil replacements. Once the e-liquid is depleted or the battery runs out, users can easily dispose of the entire pod and switch to a new one. This simplicity and convenience have made disposable pods increasingly popular among vapers.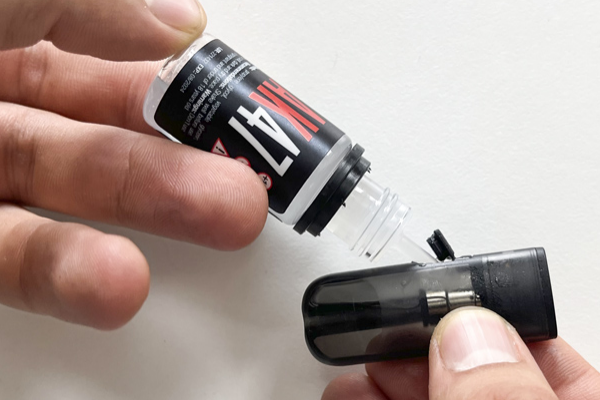 Convenience Factors
The convenience of disposable pods lies in their easy-to-use design. Unlike refillable vape systems that require users to handle e-liquids and change coils, disposable pods are ready to use right out of the box. There are no complicated buttons or settings to adjust, making them ideal for beginners who may find traditional vaping devices overwhelming.
Additionally, disposable pods do not demand any maintenance or cleaning, eliminating the need for regular upkeep. This hands-off approach appeals to vapers who prefer a straightforward and hassle-free vaping experience.
Portability and On-the-Go Vaping
One of the standout features of disposable pods is their portability. These sleek and compact devices are designed to fit comfortably in a pocket or bag, making them perfect for vaping while traveling or on-the-go. Vapers can enjoy a quick nicotine fix without the bulkiness or weight of traditional vape devices.
The portability of disposable pods also makes them discreet and easy to carry around in social settings where vaping may be restricted. This further adds to their appeal for vapers who seek a convenient and inconspicuous vaping option.
No-Fuss Vaping Experience
Disposable pods offer a no-fuss vaping experience that requires minimal effort. With no need for refilling, users can avoid the mess and complexity associated with handling e-liquids. Similarly, there are no coil changes to worry about, ensuring a consistent and enjoyable vaping experience throughout the pod's lifespan.
Additionally, disposable pods come with pre-set battery capacity, ensuring that users can fully utilize the e-liquid without running out of power. Once the e-liquid is depleted, vapers can easily discard the pod and replace it with a new one.
Disposable Pods vs. Refillable Systems
While disposable pods offer unparalleled convenience, it is essential to compare them with refillable vape systems to understand their pros and cons fully. Refillable systems provide more flexibility in terms of e-liquid choices and nicotine strengths. They also contribute to less waste as users can reuse the device and only replace the e-liquid and coils. However, refillable systems require more maintenance and are generally bulkier than disposable pods.
Flavor and Nicotine Options
Disposable pods cater to vapers who appreciate quick access to a variety of flavor profiles. These pods come pre-filled with a wide range of flavors, allowing users to switch between different tastes without the need to carry multiple bottles of e-liquid.
Additionally, disposable pods offer various nicotine strengths to accommodate different vapers' preferences, including those seeking higher or lower nicotine levels.
Disposal and Environmental Impact
While disposable pods offer undeniable convenience, their single-use nature raises environmental concerns. Discarding pods after use contributes to plastic waste, which can be harmful to the environment if not disposed of responsibly.
To mitigate the environmental impact, it is crucial for vapers to participate in recycling programs offered by some manufacturers. Recycling used pods can help reduce plastic waste and promote eco-friendly vaping practices.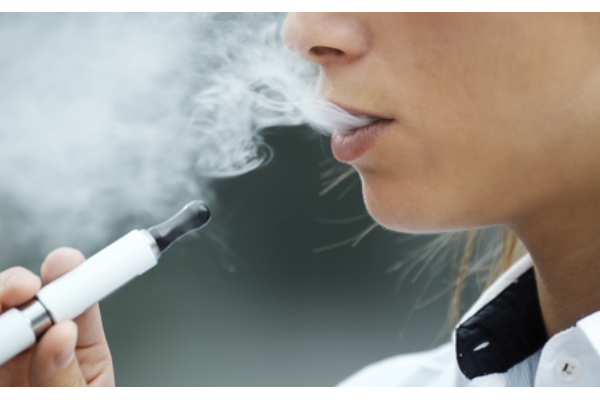 Affordability and Cost Analysis
The cost-effectiveness of using disposable pods depends on individual vaping habits. While the upfront cost of a single disposable pod may be lower than that of a refillable system, the continuous purchase of disposable pods can accumulate over time.
Vapers who consume a significant amount of e-liquid may find refillable vape systems more cost-effective in the long run. However, for occasional vapers or those seeking a temporary vaping solution, disposable pods can still offer affordability and convenience.
User Satisfaction and Popularity
User satisfaction is a crucial factor in assessing the convenience of disposable pods. Feedback from vapers who have used disposable pods can provide valuable insights into their overall vaping experience and convenience.
Moreover, the popularity and adoption rate of disposable pods in Europe can shed light on their appeal and suitability as a convenient vaping option.
Conclusion
In conclusion, disposable pods offer unparalleled convenience and simplicity for vapers seeking a hassle-free and user-friendly vaping experience. Their easy-to-use design, portability, and no-fuss vaping process make them an attractive option for new and experienced vapers alike.
However, it is essential to consider individual vaping preferences, frequency, and environmental impact when choosing between disposable pods and refillable vape systems. While disposable pods provide unmatched convenience, refillable systems offer more versatility and potential long-term cost savings.
Ultimately, vapers should make an informed decision based on their personal vaping needs and priorities to enjoy a satisfying and enjoyable vaping experience.