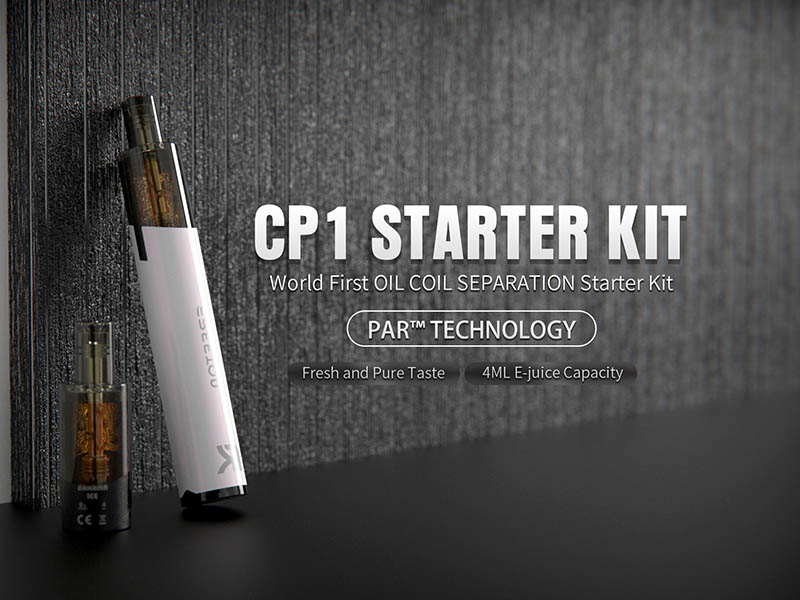 Firstly, before using the disposable pod, OCS avoids any chemical reaction between the oil and the coil, thus maintaining the freshness of the e-liquid.
What is oil coil separation?
As its name implies, OCS means the oil and coil are separated until initial activation. There are two advantages for doing so. In a word, it prevents leaking 100% while maintaining freshness of the e-liquid until the very last puff.
Firstly, before using the disposable pod, OCS avoids any chemical reaction between the oil and the coil, thus maintaining the freshness of the e-liquid.
Secondly, it is inevitable that cartridges will have some degree of leakage. Oil Coil Separation perfectly solves the problem by containing the e-liquid apart.
What is the difference between PAR™ and other OCS?
At present, the oil coil separation technology on the market is uneven, with the sealing rate having a margin of error between 5% and 10%. To tackle this problem, tech team at Freeton have conducted several tests and finally settled down on PAR™ technology.
PAR™ technology differs from other OCS tech in a way of how it opens. Most OCS is designed to pull and play. All you need to do is pull out the top silicone out. While Freeton PAR™ technology is designed to rotate counterclockwise 60°and press down. This design smartly sets a block before the oil and the coil meets each other. By doing so, the margin error reduces to 0.5%.
What Freeton products applied the PAR™ technology?
For now, PAR™ technology is used in Freeton CP1 starter kit, the second rechargeable starter kit of Freeton family.
Speaking of appearance, Freeton CP1 is meticulously carved, following Fibonacci sequence. The cartridge and the device is connected with inclined plane design and magnetically powered together. At present, there are five flavors, namely banana ice, strawberry ice, watermelon ice, tropical fruit and blueberry ice. We'll be coming up with more flavors. There are 5 stylish colors to choose from, and they are white, black, purple, yellow, and pink. Each comes with a unique finish design. For white, it is painted with pearl pink elements in it. And for black, purple, and yellow, they come with shiny surfaces, or to say, glossy finish, which makes them very smooth and easy to clean. As for pink, it is rubber painted, very stylish and comfortable to hold in the palm.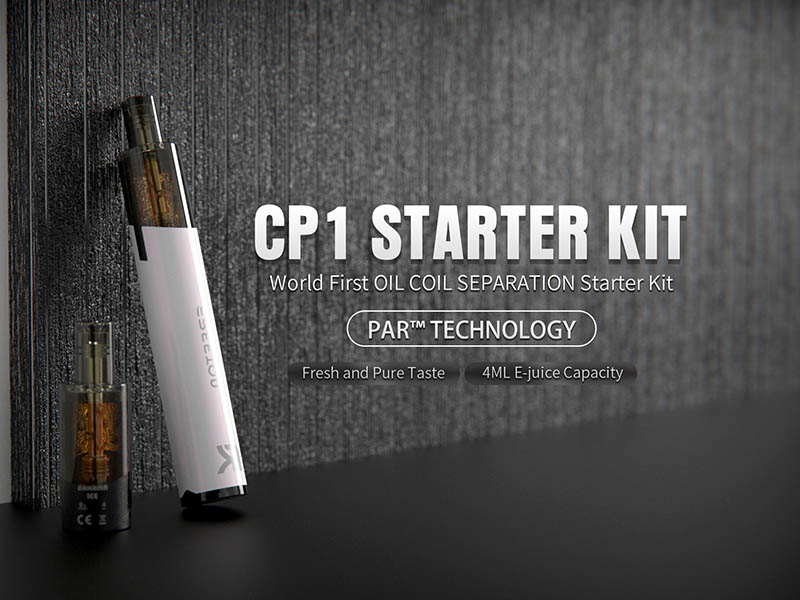 Specifications
Freeton CP1 has a e-juice capacity of 4ml and a battery capacity of 650mAh, enough for two days vaping on a single charge, making it ideal for short trips. Type-C portal brings 30% faster charging speed and stable voltage, which extends the battery life. Also there is a circle indicator to show the battery. When you vape, it shines blue. When the battery is about to die, it turns red for 10 times.
Freeton's business scope mainly includes Disposable Pod Wholesale and Vape Starter Kit Wholesale, which can provide Vape OEM&ODM services
While catering to the prevailing market trends, Freeton's products focus on the system-building of innovative products. R&D department and users feedback motivate Freeton moving forward. Freeton will keep introducing better and greater products to its customers.