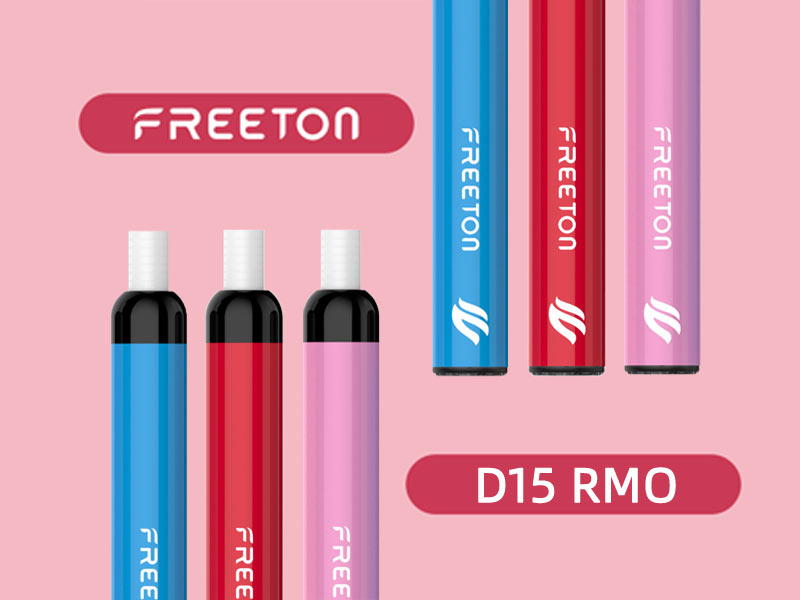 Adhering to brand core concept of innovation, D15RMO is designed with aesthetic appearance and practical functions.
On street corners, back porches, and sidewalks all over the world, you can catch people puffing clouds of flavored vapor. Undoubtedly, the use of e-cigarettes is on the rise, with more and more e-cig companies investing in the disposable pods.
To better serve its costumers, Freeton officially launched Freeton D15RMO. Adhering to brand core concept of innovation, D15RMO is designed with aesthetic appearance and practical functions.
Upgraded Filters
Having collected feedback from users, Freeton found that about 23% of smokers were addicted to the sensation of a real cotton mouthpiece, thus they often felt uncomfortable when switching to vape. This is because there is a significant difference between traditional tobacco mouthpiece and plastic e-cig tips.
To meet the needs of customers, Freeton D15RMO was introduced to the vaping world. Freeton boldly optimizes the tip from plastic to cotton. To better replicate the tip, Freeton D15RMO uses the same size and material of a regular cigarette tip. For material use, core elements are synthetic fiber and cotton. And they are of equal size.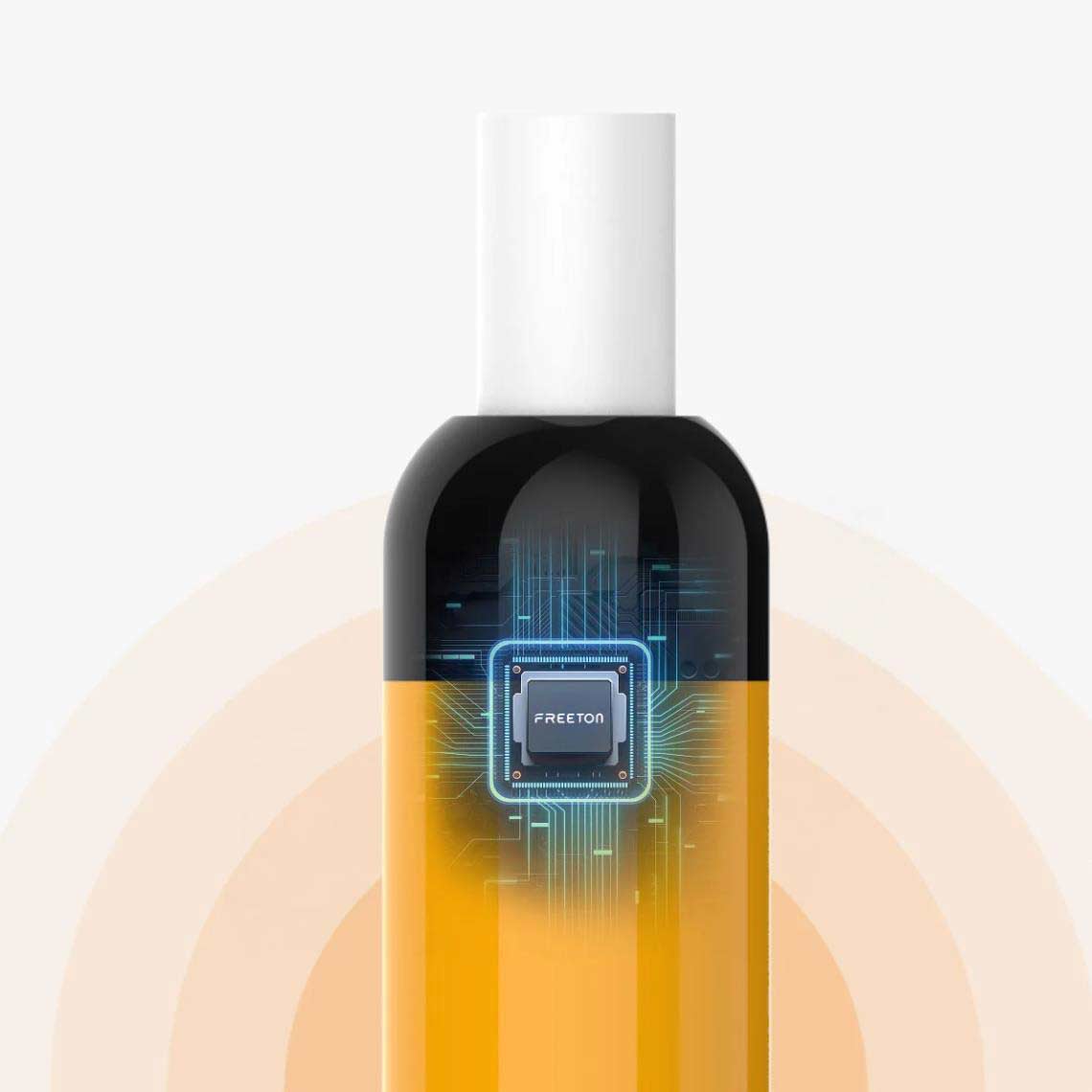 The benefits of imitation cigarette holder
Freeton D15RMO's mouthpiece shares the same filter function with a regular one, which can effectively prevent oil leakage. Other than that, the mouthpiece is a replaceable plug design. Easy to use and replace. It also has the same taste and texture as a regular mouthpiece.
Replaceable filter also makes it more convenient for you to share your vape with your friends. Most disposable pods are literally disposable and irreplaceable, so it can be really awkward when you and your friend have no choice but to use the same mouthpiece. Luckily Freeton D15RMO is designed to solve the problem just by replacing the filter. Safe and clean, especially during covid.
Cigar-shaped Design
With regard to the appearance, Freeton D15RMO is a round design with cigar-like diameter and size. As for materials, it uses 304 stainless steel and shines with meticulous matte finish. Texture on the bottom replicates a traditional tobacco cigarette. The airflow is smartly designed on the bottom, stylish without affecting airflow.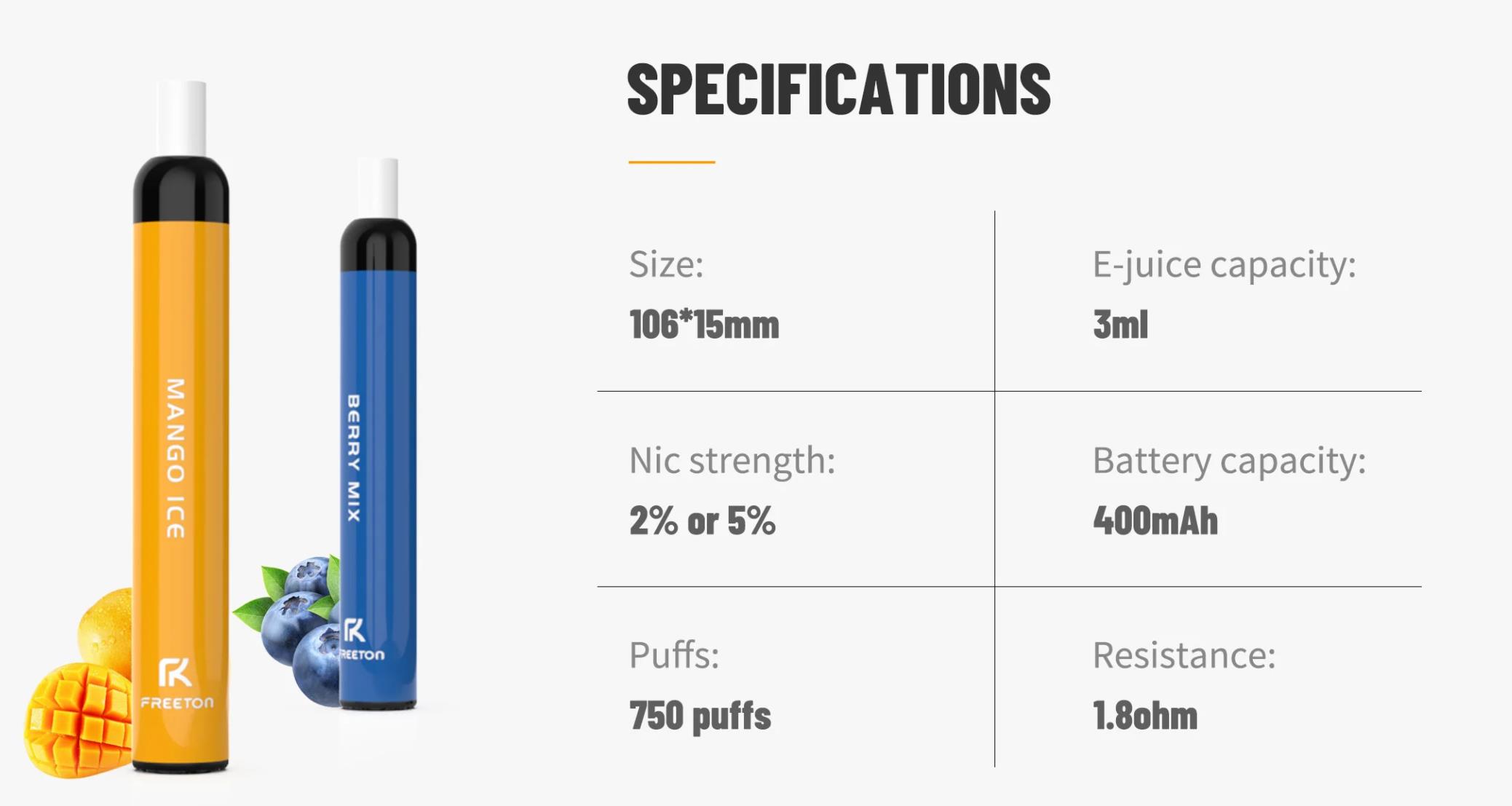 Freeton D15RMO comes in several flavors
Freeton D15RMO has 5 tasty flavors, and they are Banana Ice, Strawberry Ice, Mango Ice, Grape Ice, and Berry Mix. Each flavor comes with a unique color design.
We offer our customers a wide range of customization based on flavors and printing and more. Whatever you need, we're ready to offer.
Freeton D15RMO Specification
Size: 106*15mm
E-liquid capacity: 3ml
Nic strength: 2% or 5%
Battery capacity: 400mAh
Puffs: 750 puffs
Resistance: 1.8ohm
About Freeton
Established in 2013, Freeton is a high-tech enterprise specializing in the research and production of electronic atomizers. It provides OEM services for many domestic and overseas brands. Freeton takes quality especially seriously and strives to offer consumers and vapers a better vaping experience.