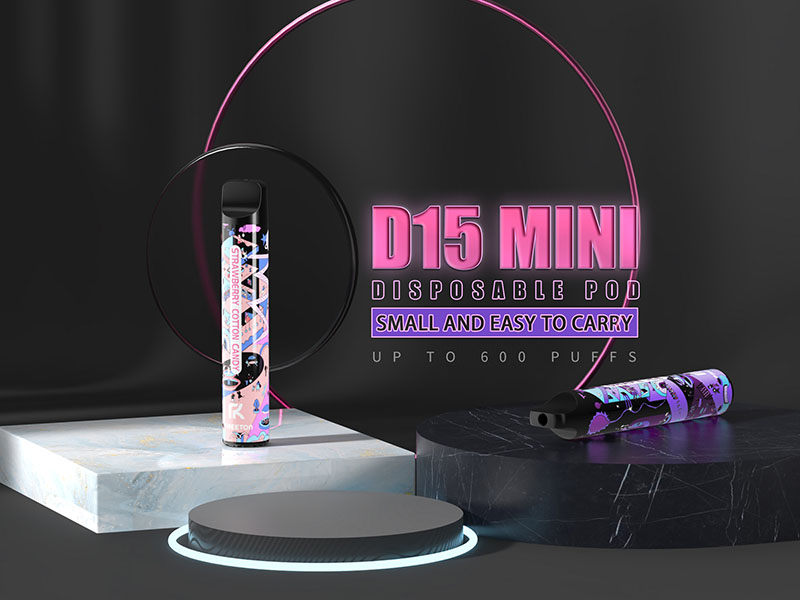 To make a balance and better serve women consumers, Freeton integrates Freeton D15 Disposable Vape and introduces the new generation -- Freeton D15 Mini Disposable Vape.
It is a common misunderstanding that vaping is all about men, and women has nothing to do with it. That's why most disposable vape on the market cater to men in terms of the product appearance and flavor. To make a balance and better serve women consumers, Freeton integrates Freeton D15 Disposable Vape and introduces the new generation -- Freeton D15 Mini Disposable Vape. By doing so, more female vapers could enjoy more suitable disposable vape.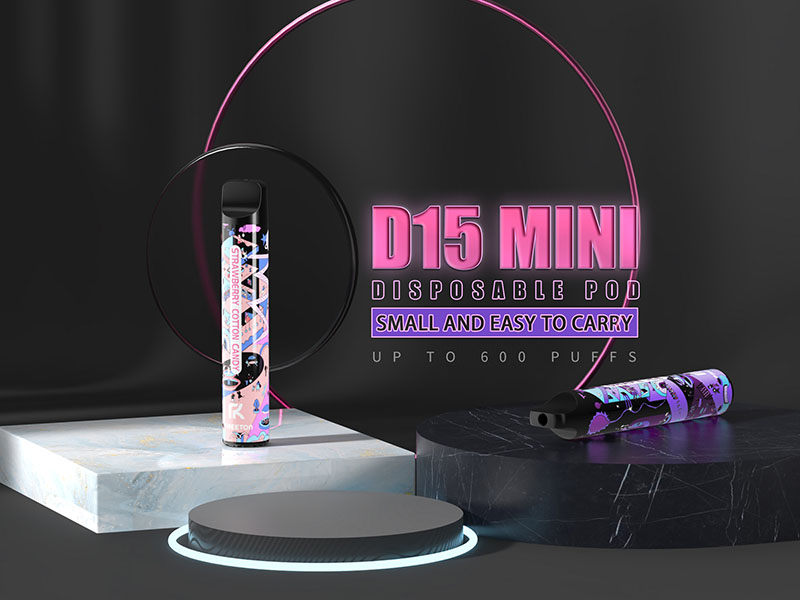 Freeton D15 Mini Disposable Vape-Smaller Size
Freeton optimizes Freeton D15 Disposable Vape product based on the data of female user feedback. Adopting the users' feedback, the original size is adjusted, the space utilization is improved, and the product size is compressed to 70% of original size. The smaller size makes the product looks younger, more dynamic, and more portable.
We also changed the appearance of the Freeton D15 Mini Disposable Vape by changing the original simple exterior paint to a younger graffiti style sticker, the outer packaging also uses doodles that are consistent with the style of the product.
Freeton D15 Mini Disposable Vape-Product Design
The overall product comes with circular design, the stem part using a circular design, very comfortable to hold in the palm. The mouthpiece uses the square design, the flat cigarette holder is closer to the lips, reducing the gap between the lip and the cigarette holder. The airflow is smartly hidden on both sides of the bottom, and does not affect resistance at all. The base of the pipe is made of highly transparent plastic with an irregular pattern carved on it. It will be lit up with red light when in usage and will flash when the battery runs out.
Freeton D15 Mini Disposable Vape-The Flavors
Freeton D15 Mini Disposable Vape comes with 5 different flavors, and they are grape ice, strawberry cotton candy, pineapple ice, banana ice, and orange ice.
In terms of taste, it also prioritizes the taste that is more popular with women, reducing the impact on the throat hit while increasing the sweetness, which is more suitable for women users. We will also keep improving on flavors and other criteria to bring users better vaping experience.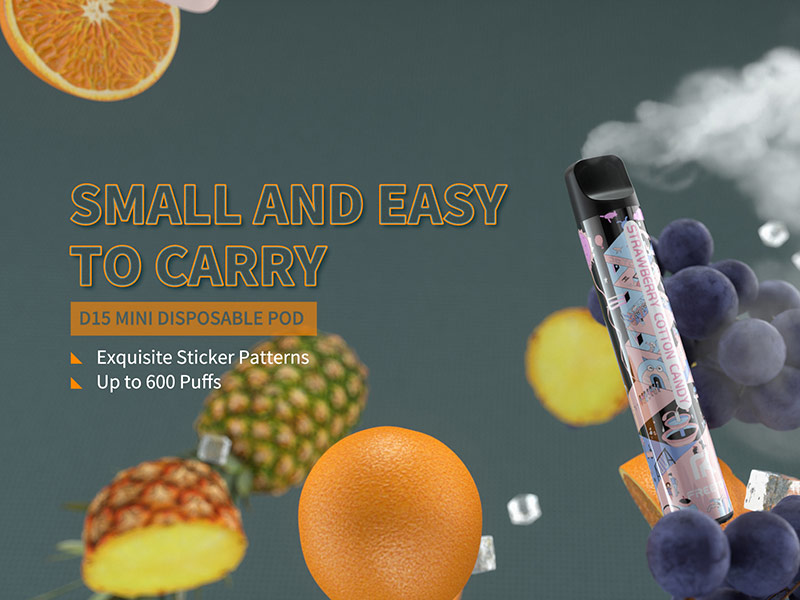 Freeton D15 Mini Disposable Vape-Specifications:
Size:85*15mm
E-juice capacity:2ml
Nic strength:2% or 5%
Battery capacity:400mAh
Puffs:600 puffs
Resistance:1.4ohm
E-Liquid Ingredients:
E-Liquid consists of four basic ingredients; water, nicotine, flavorings, and a propylene glycol or vegetable glycerin base (or sometimes a mixture of PG and VG).
1. Propylene Glycol (PG) -- This is a lab-made liquid that the FDA generally views as safe in food, drugs and cosmetics. It's also used to make artificial smoke or fog for performances. It can irritate the lungs and eyes and may be more harmful for people with chronic lung diseases like asthma and emphysema.
2. Glycerin -- Odorless and colorless, liquid glycerin has a slightly sweet taste. The vapor amount from disposable vape mainly comes from glycerin.
3. Flavoring -- Over seven thousand flavors exist including cherry, coconut, berry blast, fresh apple, sweet tarts, cinnamon and even tobacco. It would be impossible to list all of the chemicals that create the flavors here, but one thing for sure is that different flavorings decide the taste of disposable vape.
4. Nicotine -- The addictive ingredient found in disposable vape and traditional cigarettes. Nicotine stimulates the central nervous system and raises blood pressure, respiration and heart rate. When nicotine enters the brain, it releases a feeling of pleasure as dopamine levels increase. Makers tend to offer their products in varying ranges of nicotine content to satisfy different needs.
The Benefits of Disposable Vape
1. Safer Than Traditional Tobacco -- It is recommended to choose a disposable vape rather than tobacco smoke. Studies have shown that disposable vape is 95% safer than traditional tobacco. Since disposable vape do not burn tobacco and do not produce tar or carbon monoxide, two of the most damaging elements in tobacco smoke. Even more, some scientists have found that disposable vape works better than NRT(Nicotine Replacement Therapy).
2. Healthier -- Smokers who turn to vapers tend to have dramatic health changes, including better breathing, lower blood pressure and improved lung function.
3. Fewer Carcinogens -- Disposable vape does not contain tobacco, meaning that disposable vape does not contain 7,000 harmful chemicals, of which 69 are carcinogenic.
4. Adjustable Nicotine Strength -- You can gradually control your nicotine consumption by lowering your nicotine levels. Disposable vape have nicotine levels ranging from zero to higher percent.
If you are interested, feel free to contact us through our official website.
https://www.freetontech.com/