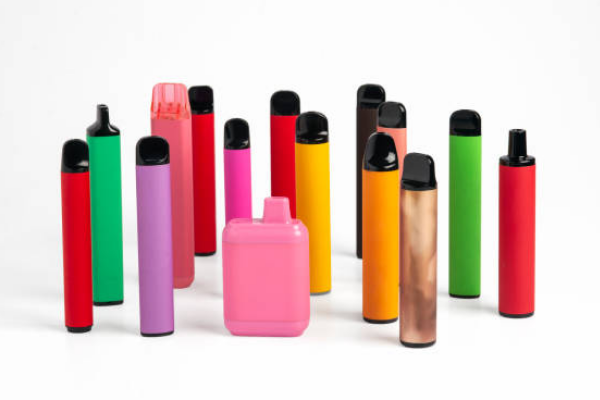 #1: Introduction Disposable electronic cigarettes have gained significant popularity in recent years as a convenient and hassle-free vaping option. In this guide, we will explore whether disposable e-cigarettes are worth the investment, taking into consideration their features, benefits, drawbacks, cost-effectiveness, quality, personal preferences, environmental impact, and consumer reviews. By examining these factors, readers can make […]
#1: Introduction
Disposable electronic cigarettes have gained significant popularity in recent years as a convenient and hassle-free vaping option. In this guide, we will explore whether disposable e-cigarettes are worth the investment, taking into consideration their features, benefits, drawbacks, cost-effectiveness, quality, personal preferences, environmental impact, and consumer reviews. By examining these factors, readers can make informed decisions based on their individual circumstances and vaping preferences.
#2: Understanding Disposable Electronic Cigarettes
Disposable electronic cigarettes, also known as disposables, are single-use vaping devices designed to mimic the experience of smoking traditional cigarettes. They typically come pre-filled with e-liquid and have a fully charged battery, allowing users to enjoy vaping without the need for charging or refilling. This section will provide a comprehensive definition of disposable e-cigarettes and explain their key features. Additionally, we will explore how they work and discuss the various components involved. Furthermore, a comparison will be made between disposable e-cigarettes and other types of e-cigarettes, such as rechargeable devices and pod systems.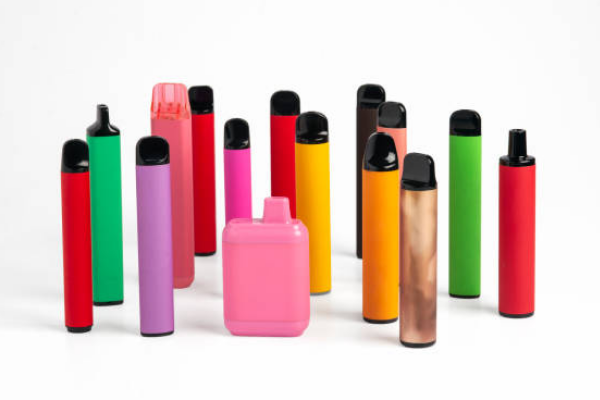 #3: Benefits of Disposable Electronic Cigarettes
Disposable electronic cigarettes offer several advantages that make them appealing to vapers. This section will delve into the benefits of using disposable e-cigarettes, emphasizing their convenience and portability. With disposables, users can simply open the package and start vaping without any setup or maintenance required. Furthermore, the absence of charging or refilling eliminates the need for additional accessories or e-liquids.
#4: Drawbacks of Disposable Electronic Cigarettes
While disposable electronic cigarettes have their benefits, it's essential to consider their potential drawbacks. This section will address some of the limitations associated with disposables. For instance, disposable e-cigarettes generally have a limited battery life and usage time compared to rechargeable options. Additionally, the cost of disposables can accumulate over time, especially for regular vapers, making it important to weigh the expenses against other e-cigarette alternatives.
#5: Assessing the Cost-Effectiveness
Cost-effectiveness is a significant factor to consider when evaluating whether disposable electronic cigarettes are worth the investment. This section will compare the cost of disposables to other e-cigarette options, such as rechargeable devices and pod systems. We will evaluate the longevity and usage per unit cost of disposables and assess the long-term expenses for individuals who vape regularly. By examining these aspects, readers can determine the cost-effectiveness of disposable e-cigarettes based on their vaping habits and financial considerations.
#6: Quality and Performance Considerations
The quality and performance of disposable electronic cigarettes play a crucial role in the overall vaping experience. This section will explore these aspects and discuss the reliability and consistency of vapor production with disposables. Factors such as build quality, e-liquid flavor, throat hit, and overall satisfaction will be considered. By understanding the quality and performance considerations, readers can assess whether disposable e-cigarettes meet their expectations and preferences.
#7: Personal Preferences and Vaping Habits
Personal preferences and vaping habits vary among individuals, and they should be taken into account when considering disposable electronic cigarettes. This section will emphasize the importance of considering factors such as nicotine strength options, customization features, and suitability for different vaping styles and needs. By aligning personal preferences and vaping habits with the features offered by disposables, readers can determine whether these devices are suitable for their individual requirements.
#8: Environmental Impact and Sustainability
Environmental considerations are increasingly important in the vaping industry. This section will explore the environmental impact of disposable electronic cigarettes, including the waste generated and recycling options available. A comparison will be made between disposable e-cigarettes and other vaping alternatives in terms of sustainability. By understanding the environmental implications, readers can make conscious choices that align with their environmental values.